Classes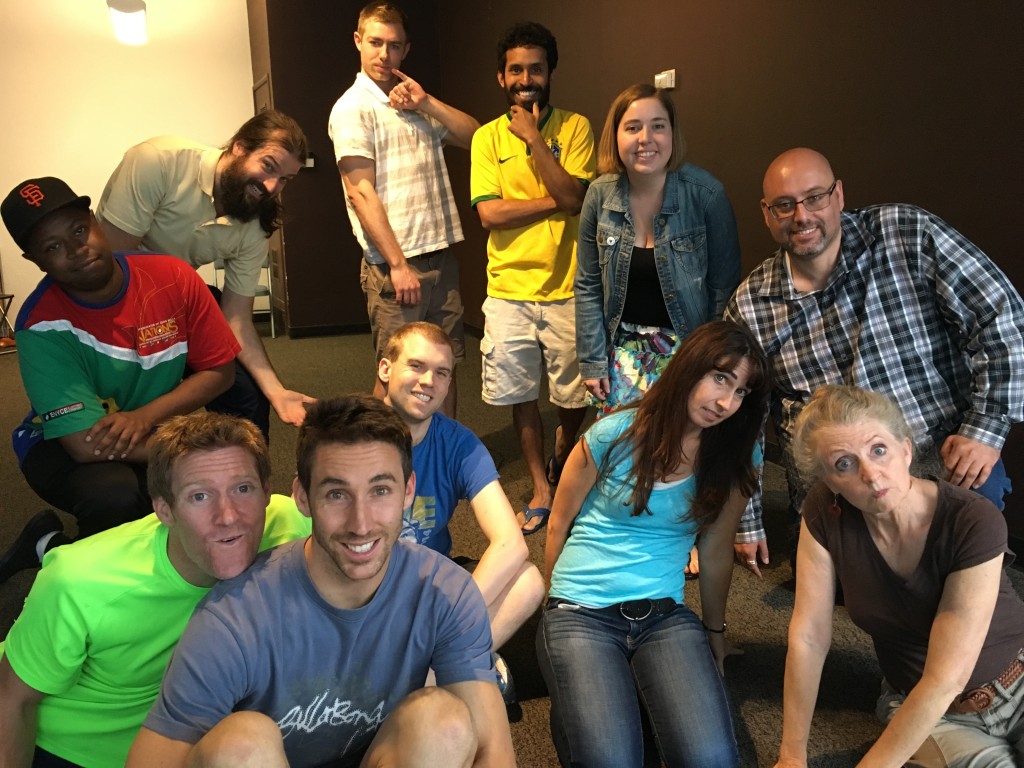 Students at Morpho Theater learn to let go of inhibitions, give free rein to their creativity, and gain confidence.
Level 1. Creating Characters to Drive Improvised Scenes
How do we create characters? Students learn to make choices that lead to creating a strong character, helping them discover a roadmap through the scene. They learn to develop a point of view and emotional life for the character, which feeds the relationship between scene partners.
Launch into a character at the top of a scene

Explore physicality and movement that informs and affects the character's behavior

Mine experiences from real life to create characters
Level 2. Building Dynamic Scenes
How do we create a dynamic scene? Students learn to build the world of the scene by sharpening listening skills, pattern recognition and memory.
Learn to remember what scene partners have said and add details to bring the scene to life

Create the environment of a scene through description and pantomime

Discover patterns in the scene and build on and heighten them
Level 3. Collaborative Creation of an Improvised Show
How do we create an improvised show? Students learn to connect their scenes together, revisiting characters and situations to build a narrative.
Learn to use callbacks

Link scenes thematically

Explore different improv forms used in performance
Testimonials
"Mike is a great instructor and leader. Well prepared and very knowledgeable in the art. "
—   David K., Sacramento
"Michael Davenport does a good job of teaching improv to newcomers like myself and also getting the group to work well with each other. I felt supported and encouraged by Michael. "
—   Vikki J., Sacramento
"Michael works well with experienced improvisers, challenging us to deepen our emotional connections with scene partners and create variety by combining serious acting with absurdity."
—   Jessica D., Oakland